We are a data visualization studio that focuses on building meaningful experiences with data.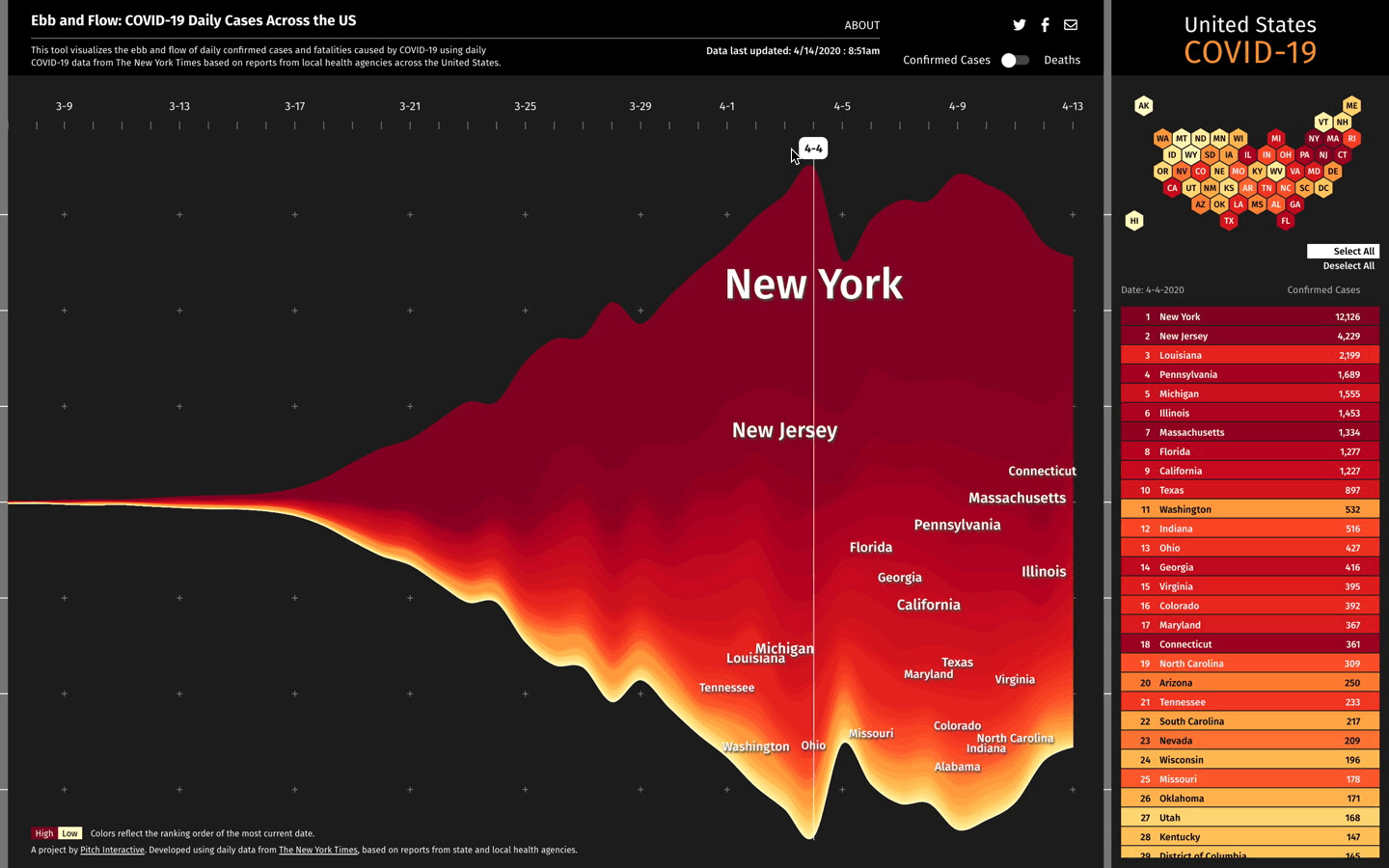 Project Name
Ebb and Flow: COVID-19 Daily Cases Across the US
Client
Pitch Interactive, Inc.
2020
We created this tool using daily data from the New York Times based on reports from local state and health agencies.
Project Name
Ebb and Flow: COVID-19 Daily Cases Across the US
Client
Pitch Interactive, Inc.
2020
We created this tool using daily data from the New York Times based on reports from local state and health agencies. As the conversation around flattening the curve continues, this data visualization illustrates the ebb and flow of COVID-19 confirmed cases and deaths that change day by day, state by state.

We developed this visualization using the streamgraph methodology to show the ebb and flow of the daily data made available. The idea being that you can see the nation as a whole but also have the ability to single out individual states or compare different states while also offering specific daily count data.

This streamgraph shows the growth of COVID-19 confirmed cases and deaths (Y-axis) in every state over time (X-axis) starting on March 7th, when there were 353 confirmed cases in the US and 19 deaths. We utilize color, size and position of the streams to indicate the states rank in volume of reported cases and deaths across the country. Some interactive features include tooltips that provide daily breakdowns of newly reported confirmed cases and deaths, and our Tilegrams map UI that enables state by state comparison.

This is our studio's latest passion project that will continue to evolve in the coming days and weeks as we rollout new features. Stay tuned!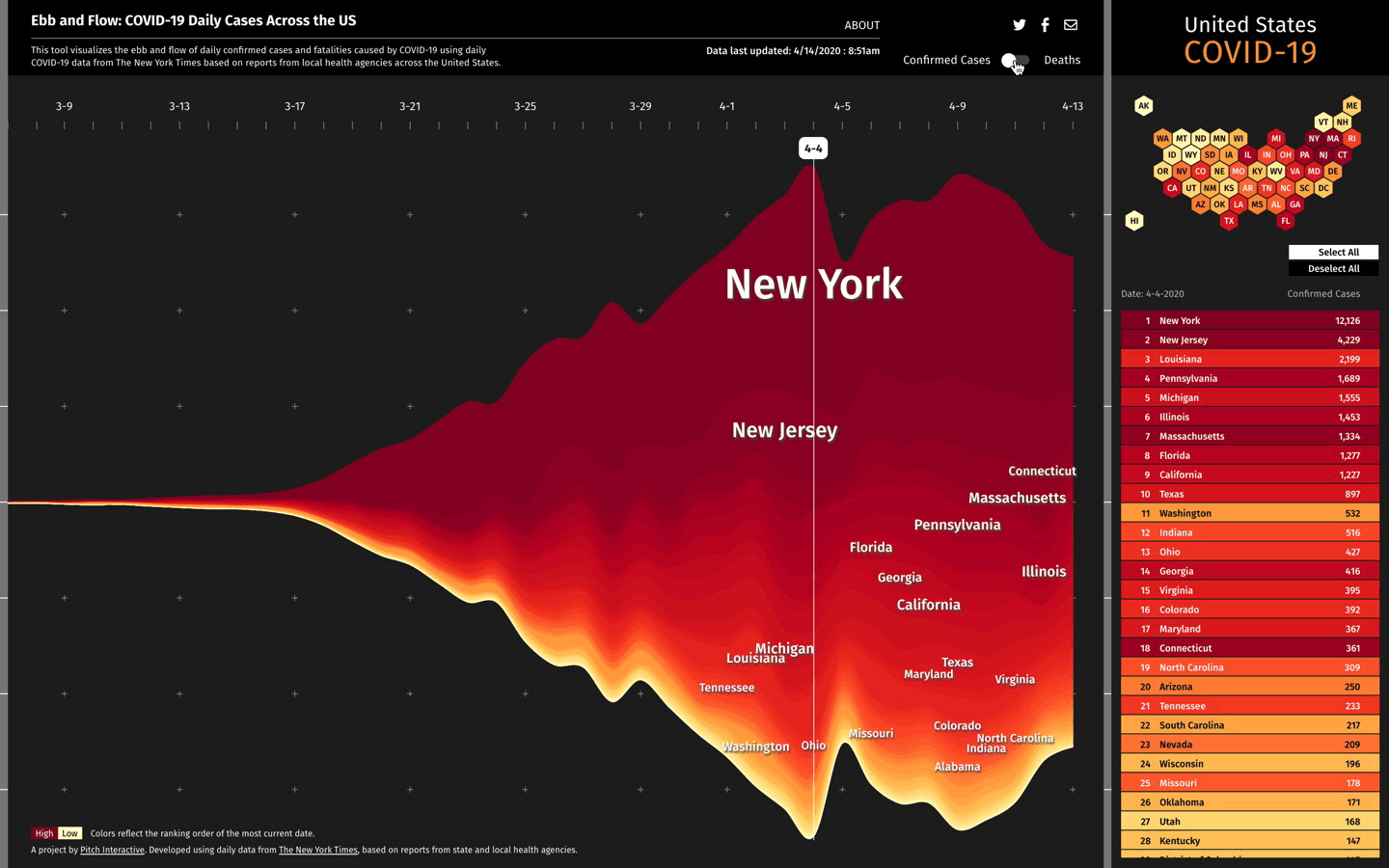 About
Balancing the worlds of art, design, statistics and science, Pitch creates data visualizations and interactive experiences that are showcased across a multitude of mediums for clients who include Facebook, GE, GM, Google, eBay, Esquire, ESPN, MoMA, The McKnight Foundation, Popular Science, PEW Charitable Trust, IBM, Fortune, The Max Planck Institute and many more.
We create visualizations for multi-touch interactive walls, kiosks, smart phones, tablet devices, console games, websites, stand-alone applications, museum exhibits, projections, textiles and print. We have experience in a wide variety of industries including banking, social media, economic, finance, transportation, health, sports, scientific research, advertising, politics and art.
Our innovative and sought-after work is attributable to an out-of-the-box creative process that brings together a small, agile and forward-thinking team from a range of different yet complementary backgrounds. The success of our work is attributed to our multidisciplined talents and our constant focus on high quality and innovation. We help bring complex ideas and information to a broad audience in an engaging and intuitive way.
Team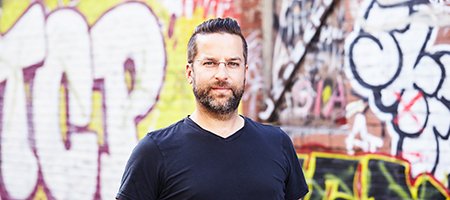 Wesley Grubbs
Wes founded Pitch Interactive, with over 20 years of experience in the interactive industry. Wes is in charge of technical and creative direction and managing all crucial aspects that define the project scope, client expectations, deliverables and story telling. He holds a Master's degree in Information Systems and a Bachelor's degree in International Economics from the University of Arkansas.
Built upon his life experiences, education and his innate interest in the brain and cognition, Wes' work focuses on revealing patterns about human behavior and how our actions impact our surroundings.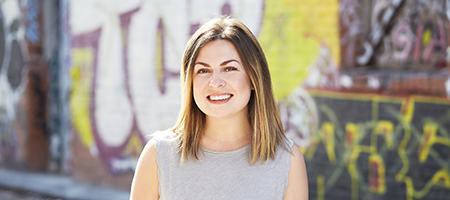 Katarina Madrid
Katarina graduated from the Academy of Art University in San Francisco with a degree in Fine Art. During her time at AAU she studied fashion with an emphasis in marketing and journalism. Prior to Pitch, she worked in marketing and event coordinating for San Francisco non-profits where she exercised creative collaboration in re-branding annual events. Her background in the arts gives her an analytical eye for color and design and an appreciation for all forms. As a native Californian, you can find her hiking and enjoying the outdoors in her free time.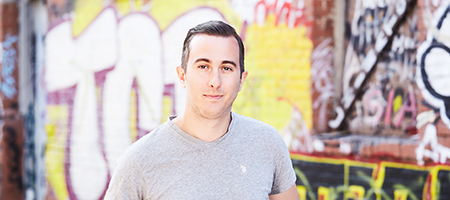 Nick Yahnke
Nick Yahnke is the lead software engineer at Pitch Interactive. He graduated with a degree in Computer Science from the University of Wisconsin-Madison. Nick's responsibilities include development and testing of nearly all projects at Pitch. He loves web technologies and is happy when great work can be showcased through a web browser.
James Proctor
James works as a Data Visualization Engineer at Pitch Interactive. He's interested in creating pieces that help provide people with new perspectives on information and the world around them. James studied Art and Psychology at the University of Delaware, where he got his start programming interactive installations. Since then, he's maintained an active software-based art practice.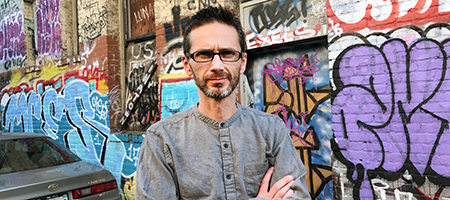 Mladen "tipo" Balog
Tipo's out-of-the-box thinking and creative talent have won him a multitude of awards in design, typography and art for the last 23 years of his professional career. He studied Information Science and Printing Technology at the University of Zagreb, creates custom typefaces and has won a number of prestigious international awards. Tipo has worked from his home office in Croatia since Pitch Interactive formed. Though he makes periodic trips to our office, he prefers a more familiar environment that helps maximize his creative output.
Clients
Activision
AirTran
AT&T
Bloomberg Foundation
Boston University
Boston Public Schools
The City of Montpellier
The Climate Institute
Dow Jones
eBay
ESPN
Esquire Magazine
Facebook
Focus Magazine
Fortune Magazine
Gates Foundation
GEO Magazine
GE
General Motors
Google
Hearst Magazine
IBM
Inter-American Dialogue
La Panacée
Lincoln Center for the Performing Arts
Lion Television
McGraw-Hill
The McKnight Foundation
The Nation
New York Public Library
Nielsen
Norfolk Southern
The North Face
Oracle
The Pew Charitable Trusts
The PGA
Princeton University Press
ProPublica
Popular Science
The Russian Avangard Foundation
Scientific American
Shutterfly
SPIN Magazine
Time Magazine
Twitter
University of California, Davis
Wall Street Journal
WIRED Magazine
Wisconsin Institutes for Discovery
WorldBook
YouTube
Get in Touch
Pitch Interactive, Inc.
940 Dwight Way Unit 15
Berkeley, CA 94710
(Map)