2014 was a big year for us.
"Us," perhaps being the keyword here.
Not only did we make the move from the Berkeley office to the new space in Oakland, we welcomed the addition of Samuel, Katarina and Anna, expanding our team to six. Of course, we've had our share of growing pains but over the last months we've found there's no better way to hash these out than over a few brews in our new hood. And so, together, we explored Oakland with good food and great beers.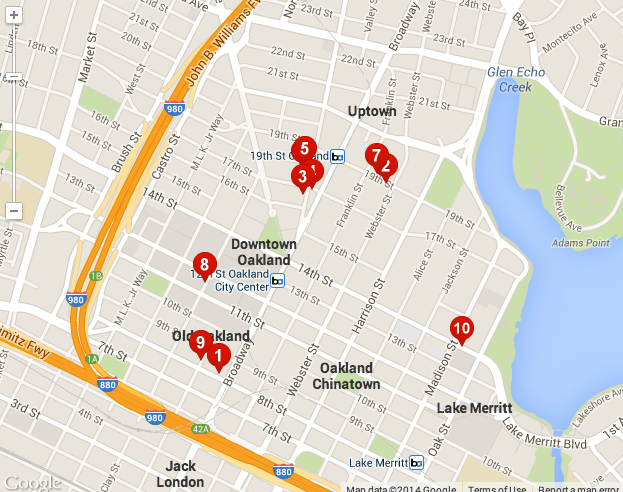 Our team had been throwing holiday card ideas back and forth for the last few months to celebrate (surviving) the year. We knew for certain that we wanted to share our favorite local spots with friends that have watched us evolve over the last several years. A lot of these friends whom we have bonded with over food and drinks all over the world. In an effort to connect one step further, we took a look at where these friends call home…and where we'd drop in for a drink or a bite should we visit.
Of course, as we aren't familiar with some of these areas, we wanted to make our best guess and choose locations that are worth the while. Ultimately, we used FourSquare data to find the most popular places visited within 1 mile* of each addressee. From there we manually curated the list to what we thought were the top 8 places. To compare the venues, we then defined an index to weight these locations by popularity (number of people who visited), rating, price tier, and distance from the home or studio.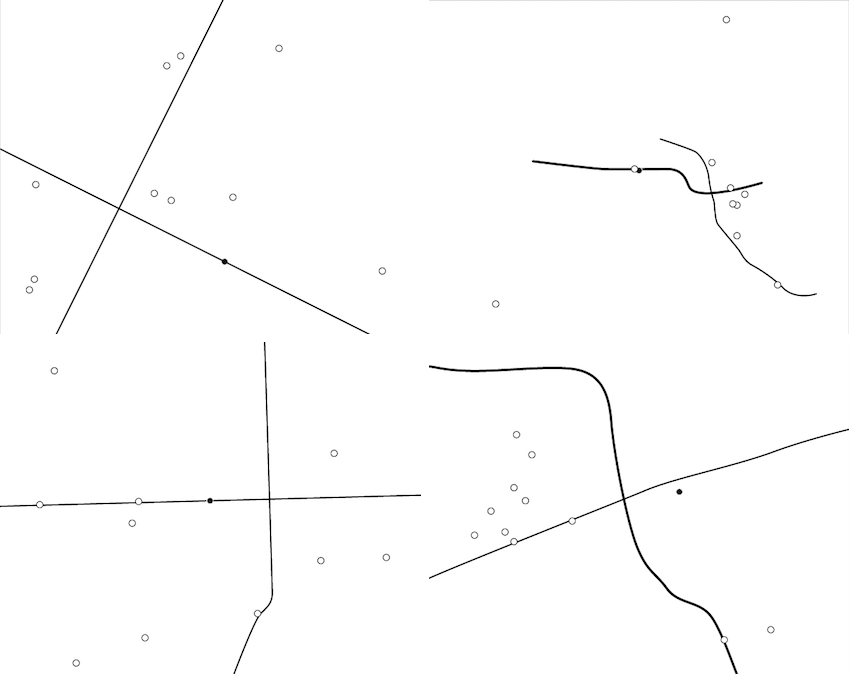 Our designs evolved through many iterations but remained fairly simple. We plotted the locations on a map and played around with using indicators, such as cross streets, as orientation. In the end, we allowed the locations to seemingly be suspended around the origin – letting the varying sizes give a hint of depth to the visualization.
The circle sizes generated by the index value for each location naturally emulate holiday ornaments as they hover about the origin location. The front of the card layers both Pitch Interactive locations as well as the locations of the addressee while the inside individually breaks out each visualization. The origin point remains in the same physical location on each panel and the gradient fill from the front also coincides with the location fills on the inner panels.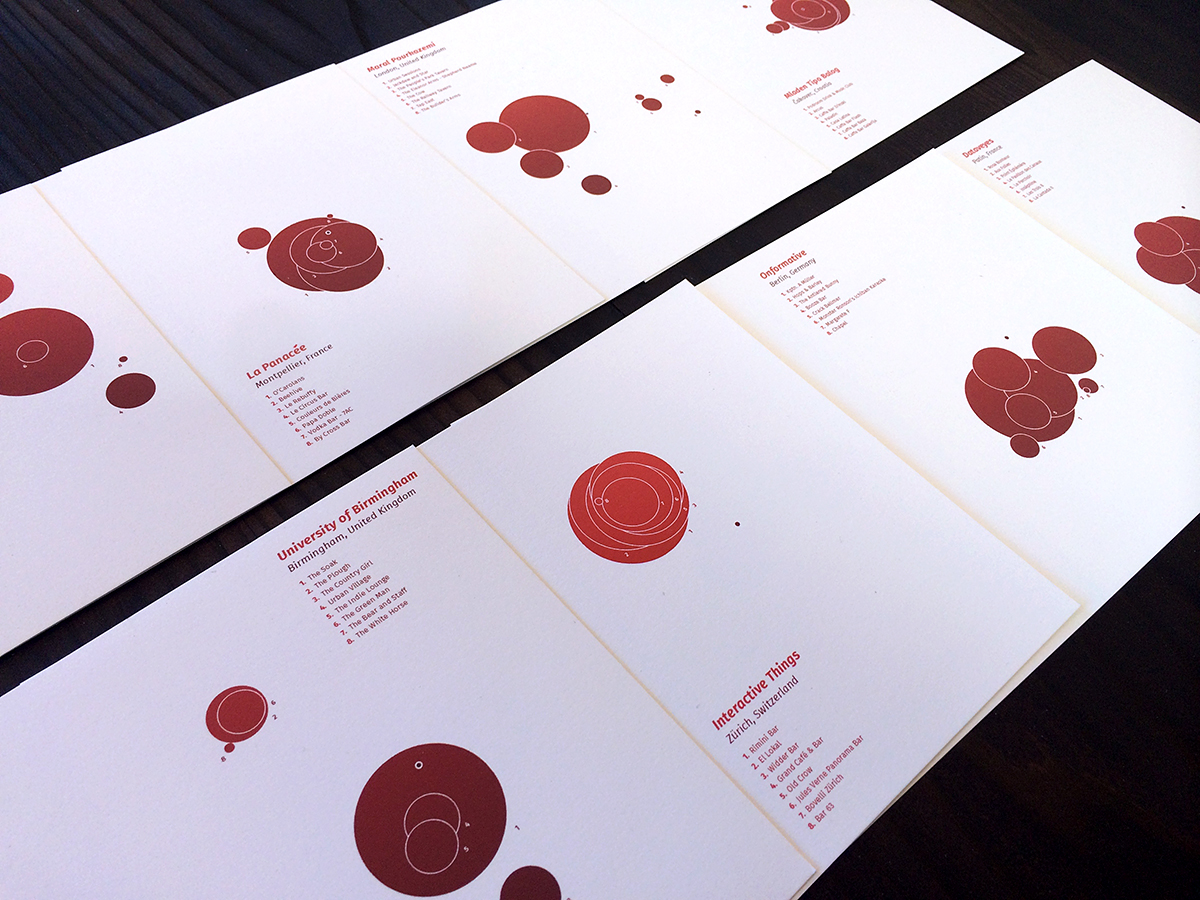 We wanted to challenge ourselves by doing a print piece in house. We manually registered, folded and scripted each address by hand. For a special touch that we thought would be appreciated, we licked the envelopes ourselves.
We've enjoyed the responses received over the holidays – thank you and congratulations to all on the completion of another year. We hope 2015 will bring us together with many of you again. Should you find yourself in Oakland say, around happy hour, you know where to find us.
*For some locations, we extended our radius up to three miles